The Maxwell School's 70-year record of working with India – its government and people – began with Dean Paul Appleby (1947-1956) and continues today through a combination of research, executive training programs, and graduate and certificate degrees.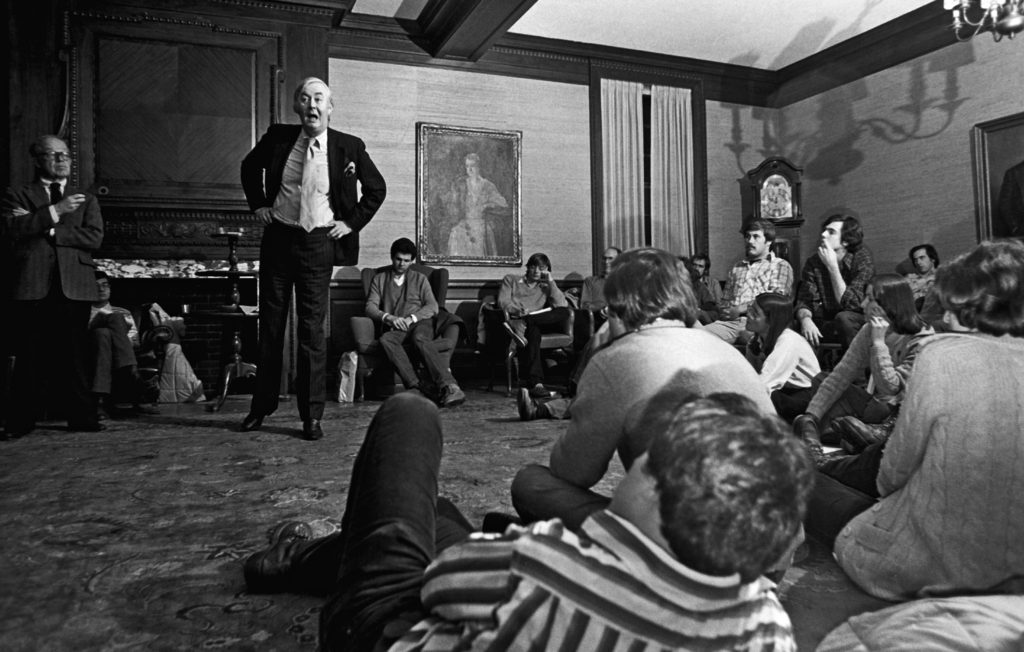 1950-1961
Renowned American Senator Daniel Patrick Moynihan joins The Maxwell School as a member of the Public Administration faculty. His relationship with the school spans more than fifty years.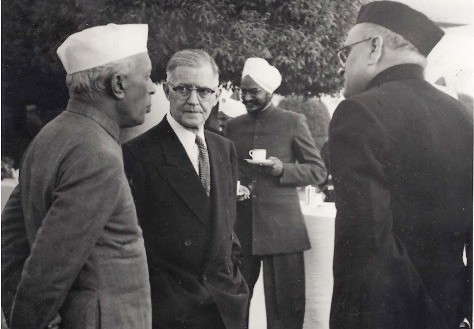 1952
Dean Paul Appleby spends six months in India as an administrative adviser to the Government of India.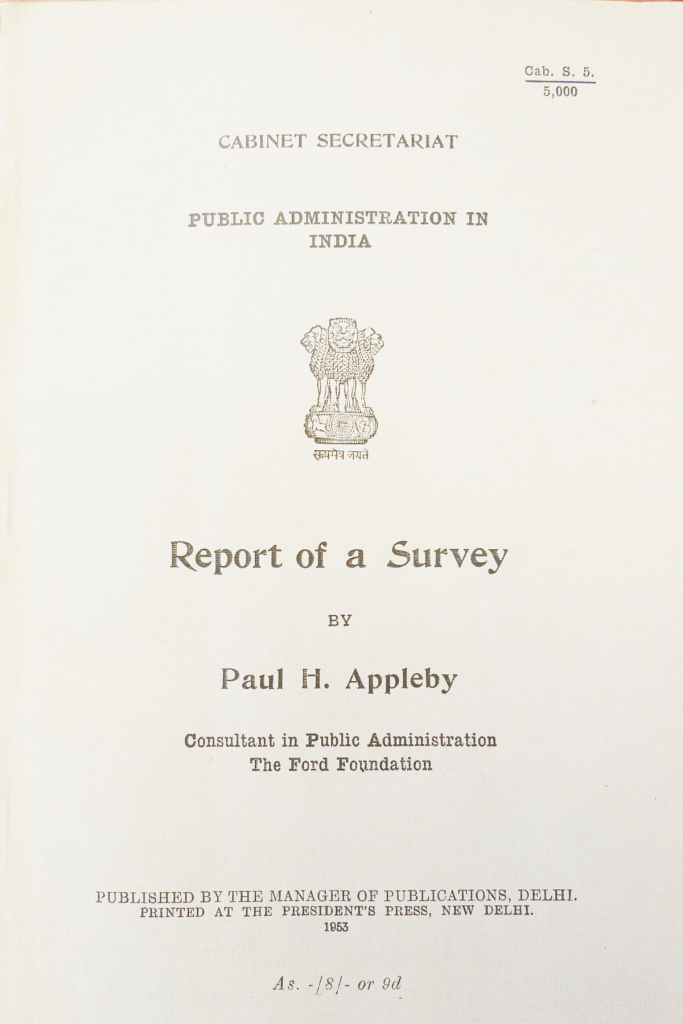 1953
Appleby submits to the Indian parliament his first report on the Indian government, "Public Administration in India: Report of a Survey."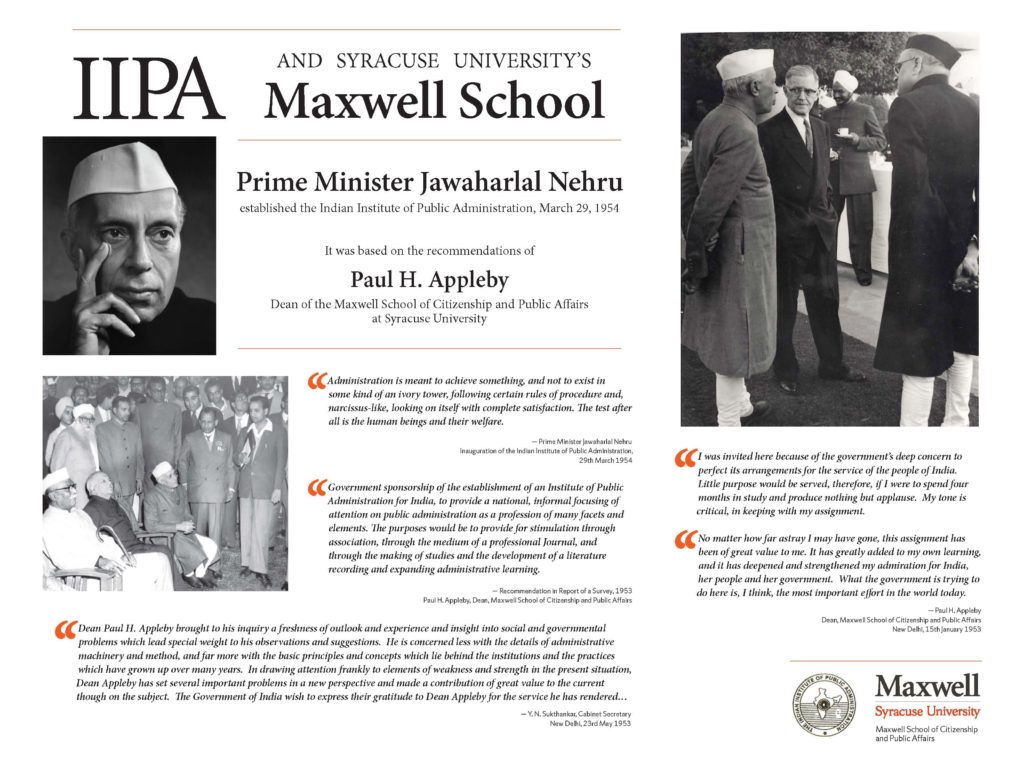 1954
On Appleby's recommendation, The Indian Institute of Public Administration (IIPA) was established as an autonomous body under the Registration of Societies Act by Prime Minister Jawaharlal Nehru, who served as first President of the Society.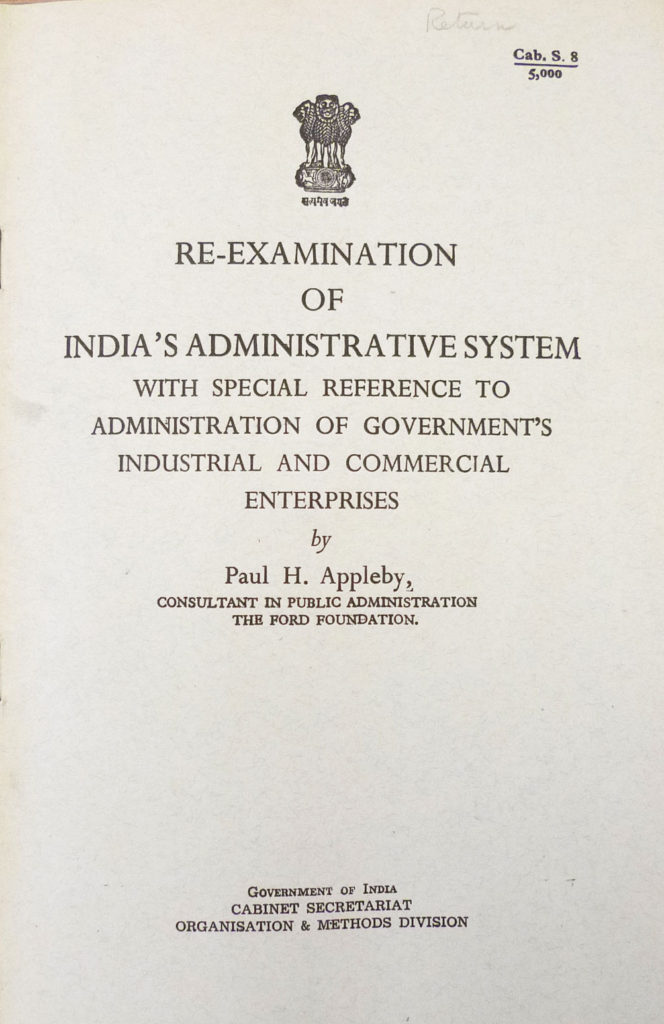 1956
Appleby visits India again and submits a second report, "Re-Examination of India's Administrative System with Special Reference to Administration of Government's Industrial and Commercial Enterprises."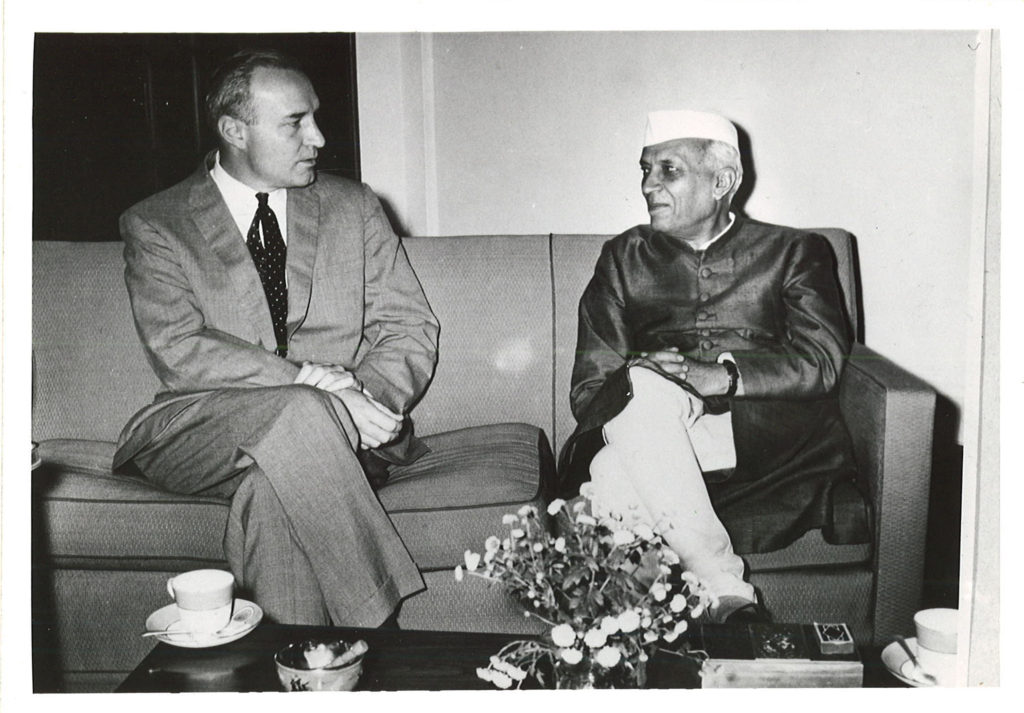 1956 – 1961
Harland Cleveland begins his tenure as dean, which lasts until 1961. Cleveland's international focus allows him to continue the relationship with India started by Appleby. He secures financial support to revise The Maxwell School curriculum, adding a foreign residency requirement for students planning on working overseas.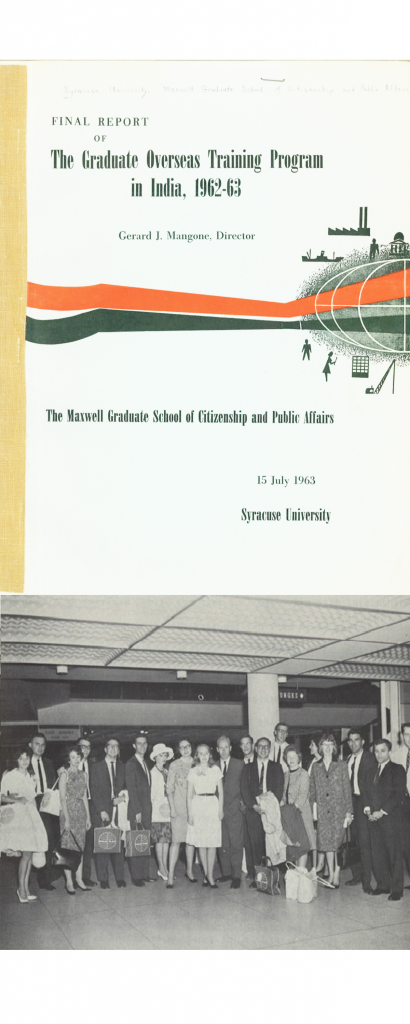 1959-1963
The Graduate Overseas Training Program conducted by the Maxwell School from 1959 to 1963 trained more than sixty students for work abroad in different continents, including South Asia. In 1962 the U.S. Embassy in New Delhi assigned twelve graduate students to internships in American government offices in India, while three other students were placed with the Calcutta Metropolitan Plan Organization.
Jay B Westcott, Professor of Political Science, prepares two publications titled 'Readings on Governmental Management and Organization in the United States & India.' The Publications were in connection with the Cross-Cultural Study of Planning and Administration at the Maxwell School and were a part of the general partnership effort with the Indian Institute of Public Administration.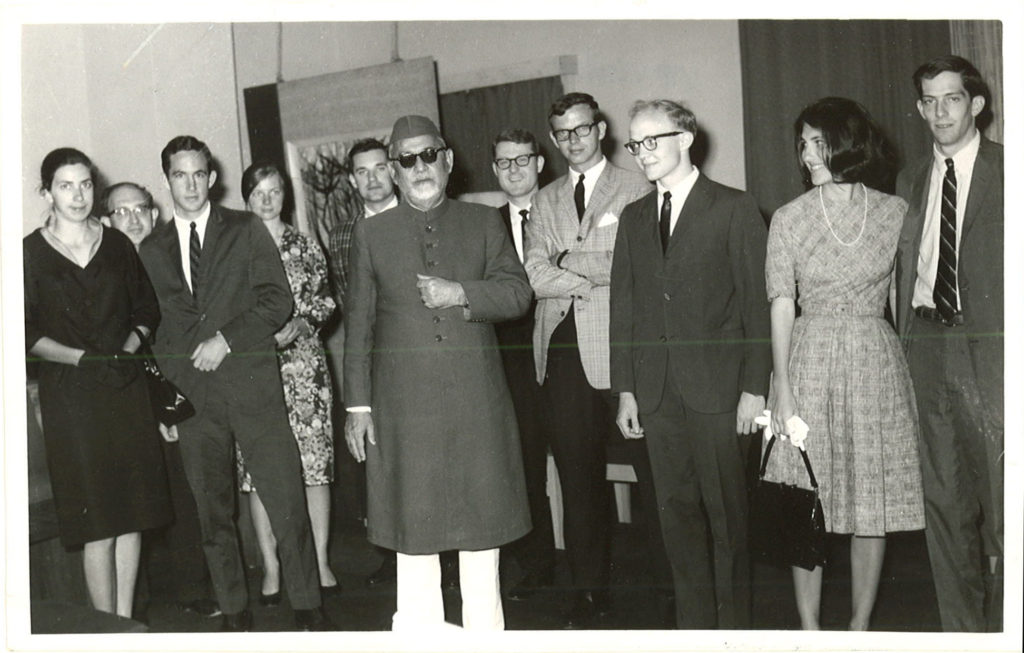 1960s
The Maxwell School is awarded one million dollars to develop programs in South Asia and East Africa; expanding the international component of the MPA program by providing nine-month foreign internships, and for endowing a chair in South Asian Studies.
Syracuse University oversees a national contest, supported by the Ford Foundation, for placing American graduate students with South Asian and African governments to serve in law and public administration. As part of this program, Maxwell students travel to India and work in various government departments.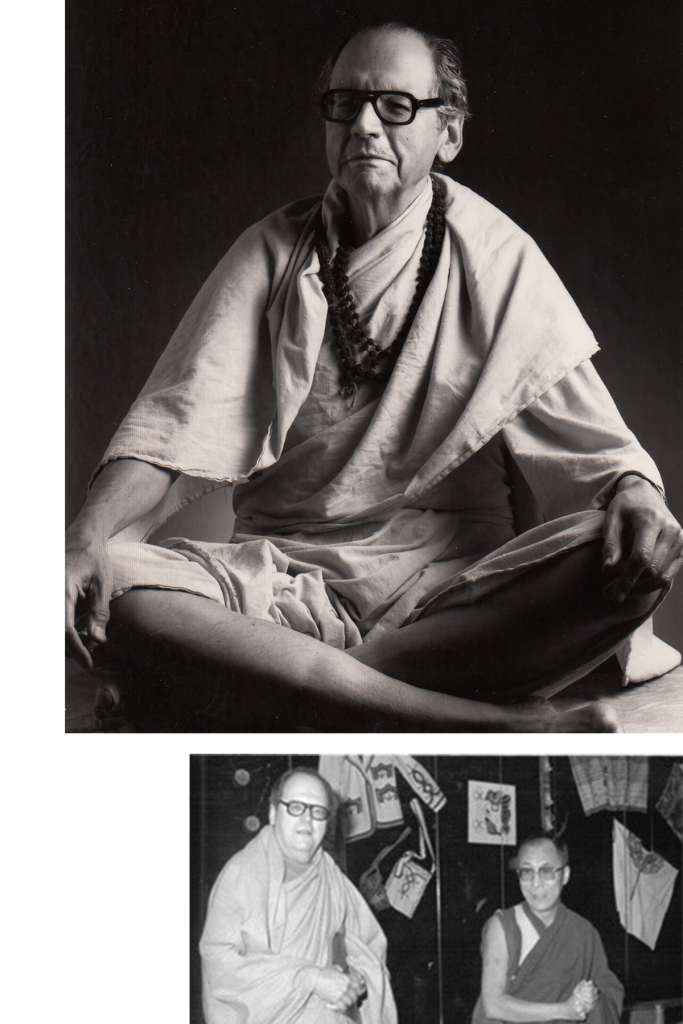 1961-1991
Agehananda Bharati—a world-renowned expert in the cultural anthropology of South Asia—spends thirty years at the Maxwell School as a professor of anthropology. He spoke some seventeen modern and classical languages and published extensively, including The Ochre Robe, an autobiography that traces his journey from growing up in Austria to becoming a Hindu monk, and his best-known work, The Tantric Tradition. The South Asia Program flourishes under Professor Bharati and Dr. Robert I. Crane.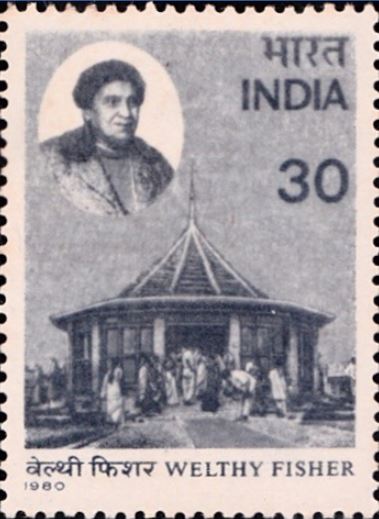 1964
Welthy Honsinger Fisher, a founder of Literacy House and World Education, received one of six Ramon Magsaysay Awards for outstanding service to Asia. In 1980 the Government of India issued a commemorative stamp in her honor. She received her BA from Syracuse University in 1900.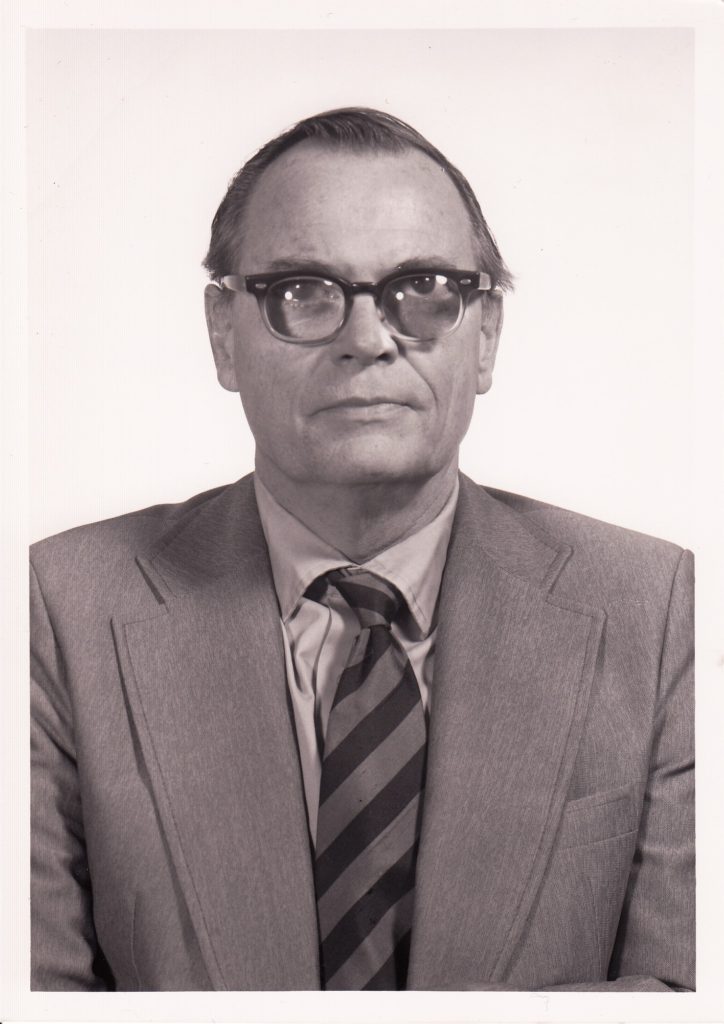 1968-1974
Dr. Robert I. Crane director of the South Asia Program at Syracuse University from 1968 to 1974. He was the first person appointed to the Ford-Maxwell Professorship of South Asian history at Syracuse University in 1968. He taught at Syracuse University until 1990. Dr. Crane was a member of the Committee on South Asia, Association for Asian Studies from 1963-65 and 1969-71; he was the editor of Journal of Asian Studies from 1965-69; and Chairman, Board of Trustees, American Institute of Indian Studies from 1974-75. During World War II, he served with the technical aid mission from the U.S. Office of Special Services to British India, stationed in Delhi.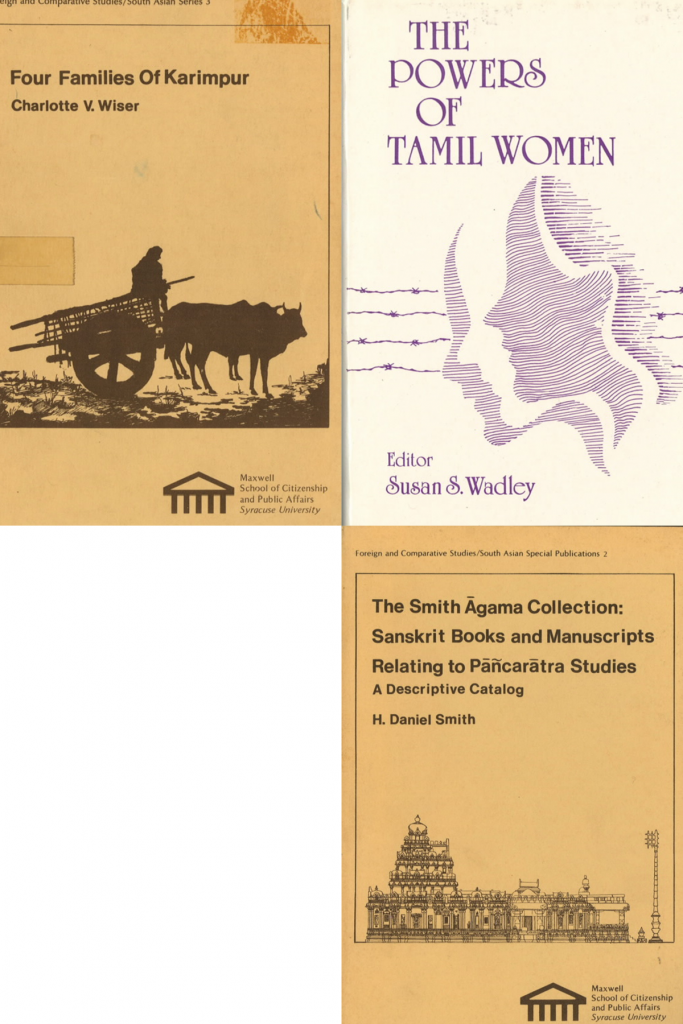 1975-1990
The Foreign and Comparative Studies Program is created by the unification of existing programs in East African, Latin American, South Asian, and Soviet and East European studies. Foreign and Comparative Studies Publications begins its South Asian series.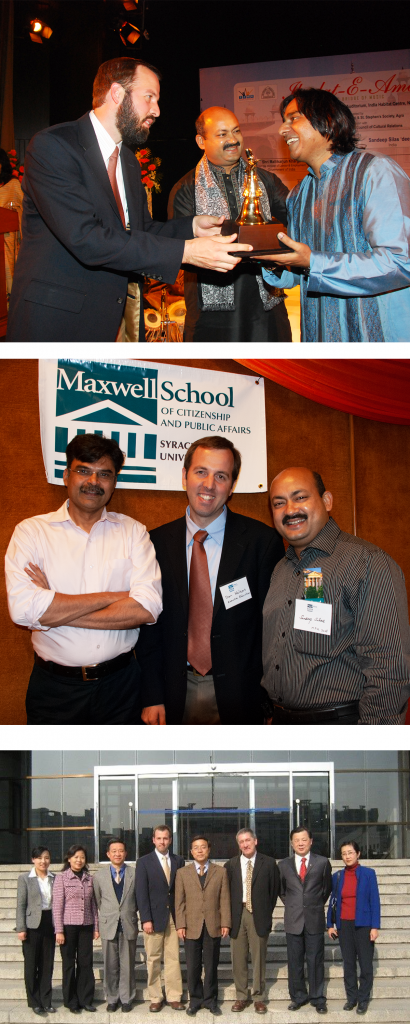 2000's
The Maxwell School's Executive Education Department increases its focus on Asia. Director of Executive Education, Bill Sullivan, who had overseen many initiatives with China, begins linking China and India programs. Daniel Nelson joins Executive Education to oversee international activities with the specific charge of developing the program's relationship with India.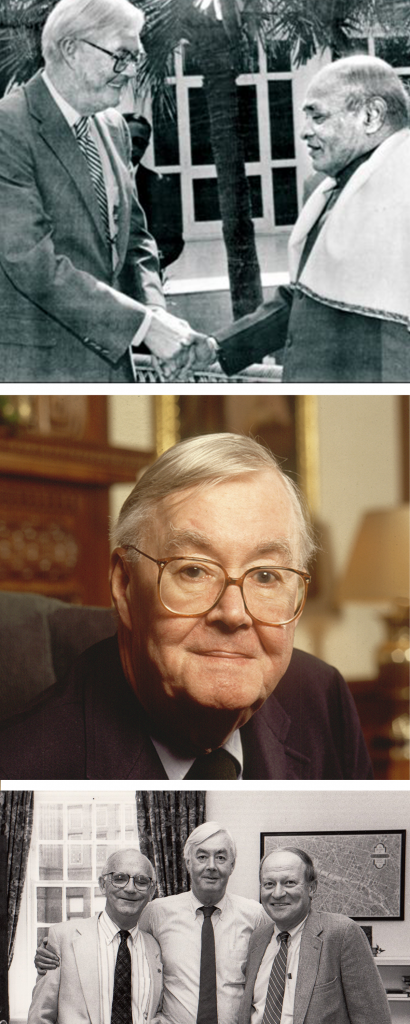 2001-2003
Renowned American Senator Daniel Patrick Moynihan rejoins The Maxwell School as a member of the Public Administration faculty after serving as the U.S. Ambassador to India from 1973 to 1975.
"I returned to the Maxwell School because intellectually I always felt at home here. The more you learn about Maxwell, the more you understand how truly exceptional it is." Moynihan, Former United States Senator, Former U.S. Ambassador to India, University Professor, Maxwell School.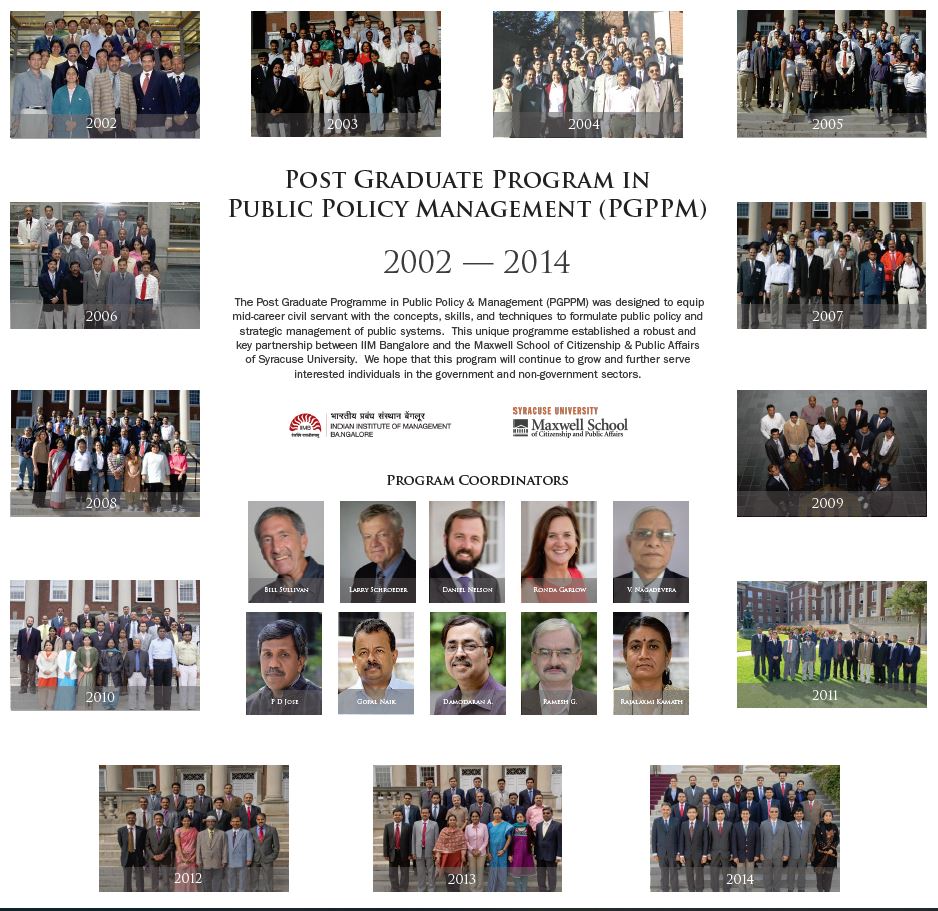 2002 – 2014, 2017- Present
At the request of the Government of India, Maxwell designs a seven-week public policy and management program for mid-career Government of India officials. This program becomes the international component of the Post Graduate Programme in Public Policy and Management (PGPPM), run by the Indian Institute of Management Bangalore (IIMB). Hundreds of Indian officials participate in this program.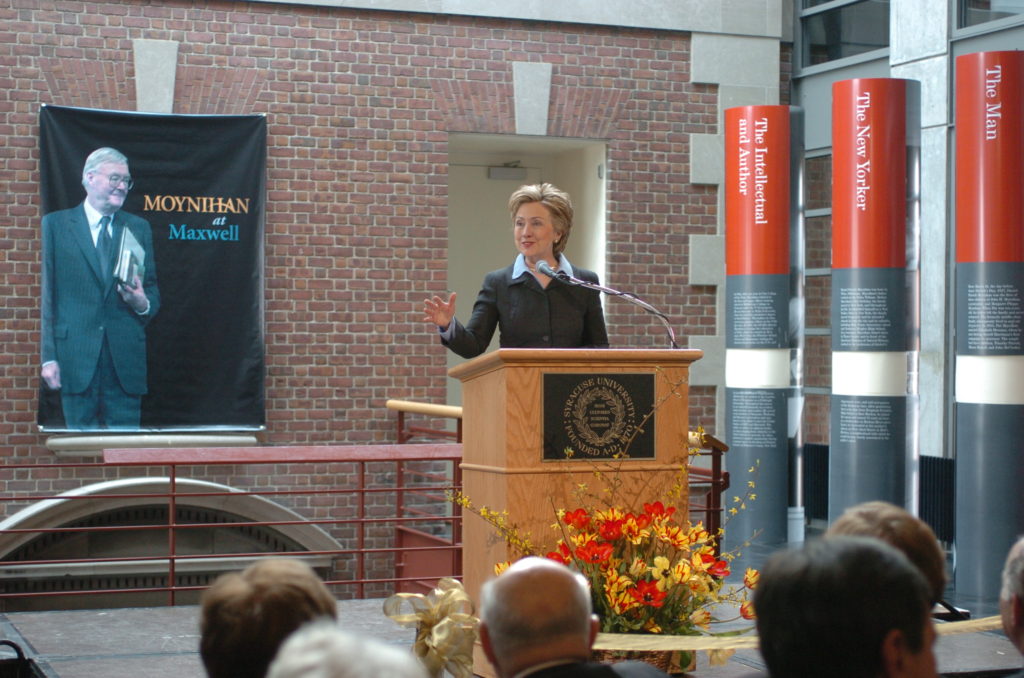 2004
To recognize Senator Daniel Patrick Moynihan's work with India and The Maxwell School, The Moynihan Institute of Global Affairs is created with a mission of exploring the international and global concerns raised by an interdependent world.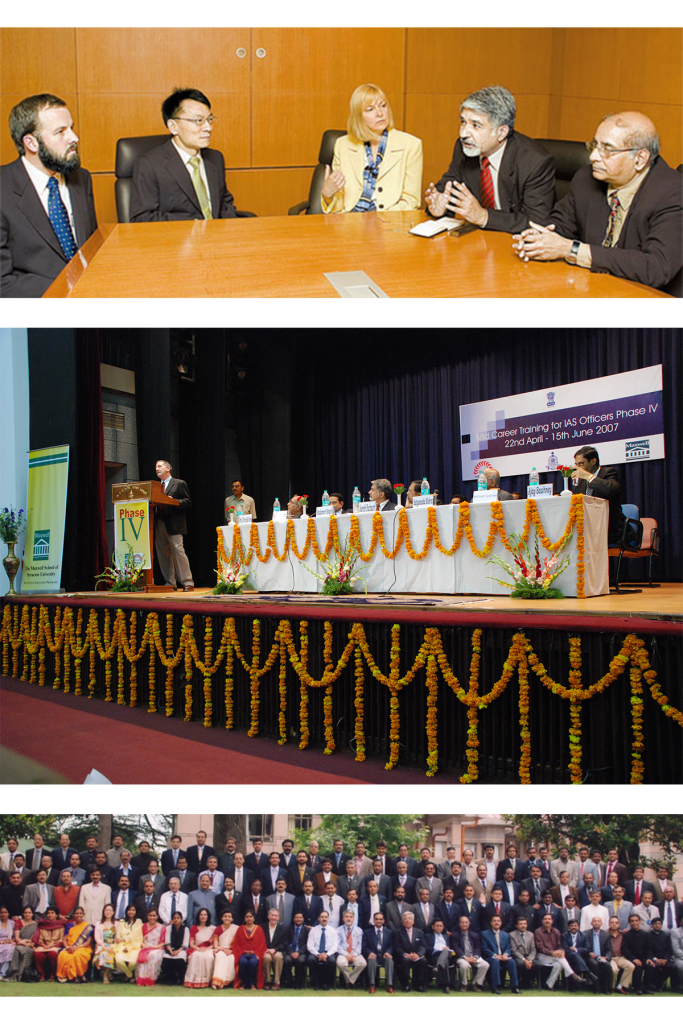 2007 – 2010
The Maxwell School and IIMB work with the Government of India to develop a new mid-career training plan for senior Indian Administrative Service officers with at least 15 years of experience. Maxwell faculty travel to India to teach in the program and to help develop policy analysis and formulation program resources at Lal Bahadur Shastri National Academy of Administration (LBSNAA).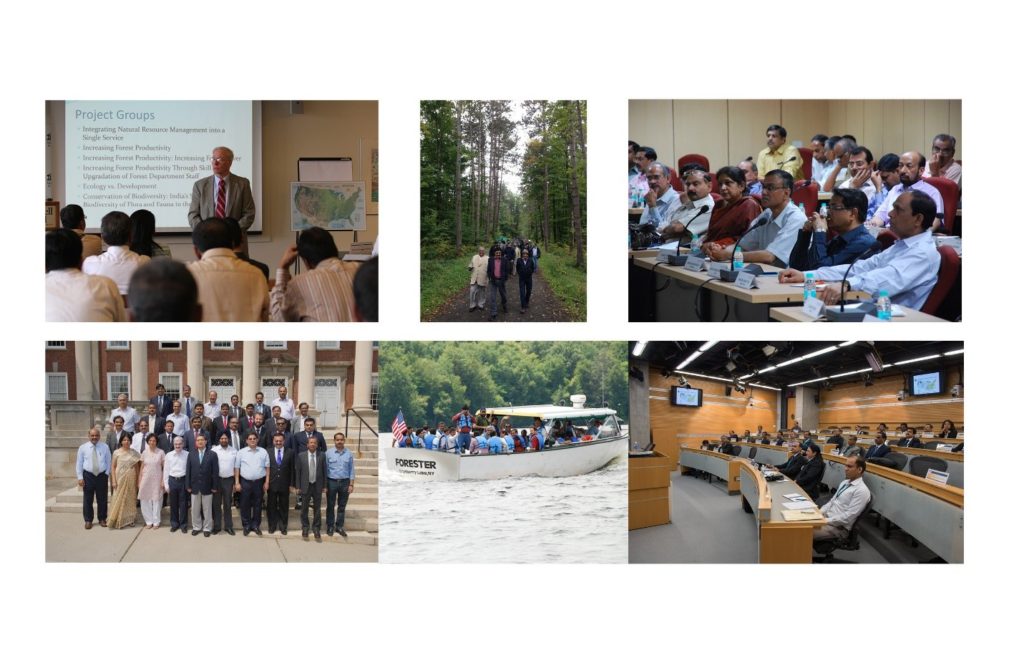 2010 – 2016
Under the direction of the Indian Ministry of Environment and Forestry and the Indira Gandhi National Forest Academy, the Maxwell School begins a custom environmental policy program for senior officials within the Indian Forest Service. This program, started in 2010, was co-developed by IIMB and Maxwell, with support from University of British Columbia Faculty of Forestry and the SUNY College of Environmental Science and Forestry.
2011
The Maxwell School and IIMB host the India-China-US Symposium in Bangalore to connect scholars focused on governance.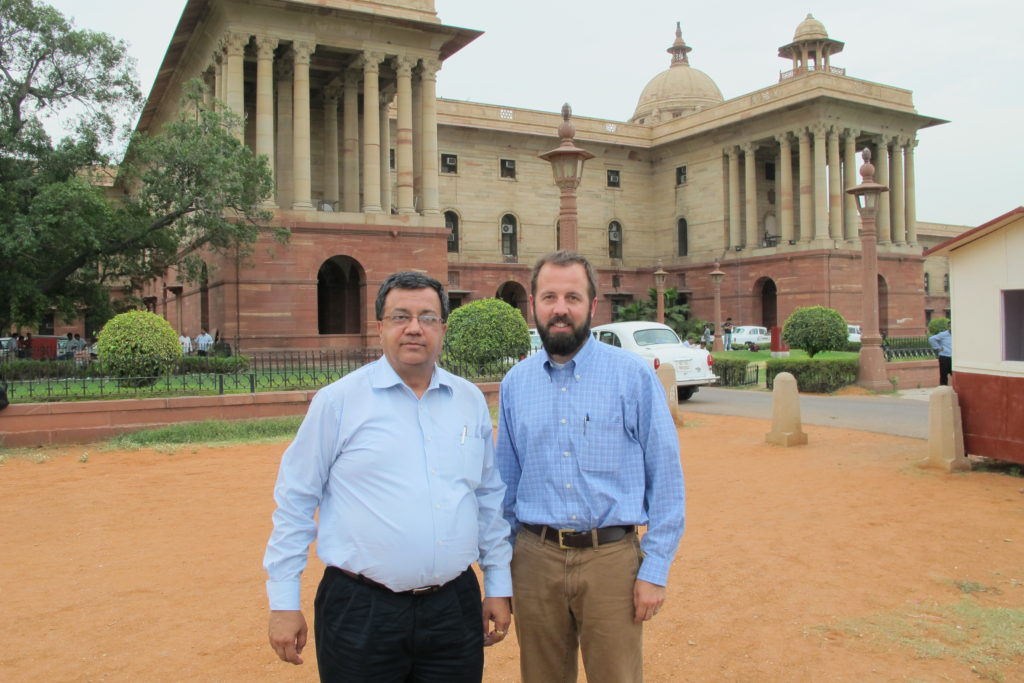 2012 – 2016
The Maxwell School works with the National Academy of Customs Indirect Taxes and Narcotics to develop training for probationer officers and then develops programming with both the U.S. and Canadian Governments, in partnership with ISB, to deliver executive training programs for senior Indian Revenue Service Custom & Central Excise officials.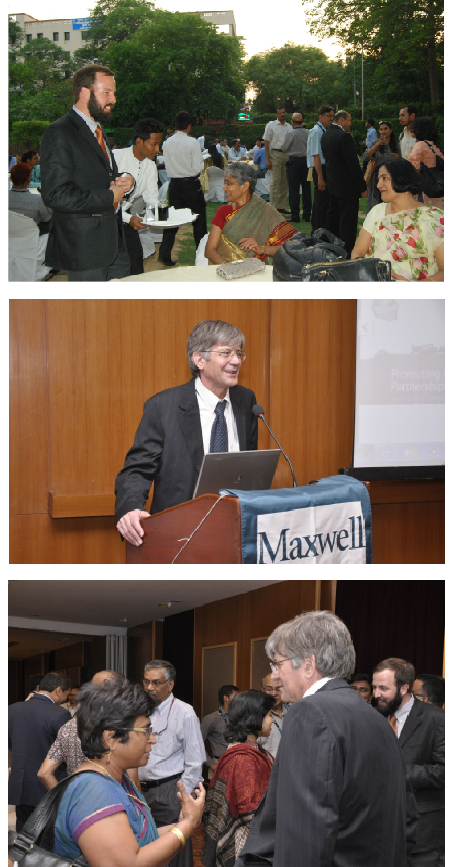 2013
The Maxwell School hosts its largest alumni event to date in Delhi. Dean Steinberg traveled to Delhi to meet with Maxwell alumni and Indian Government leaders.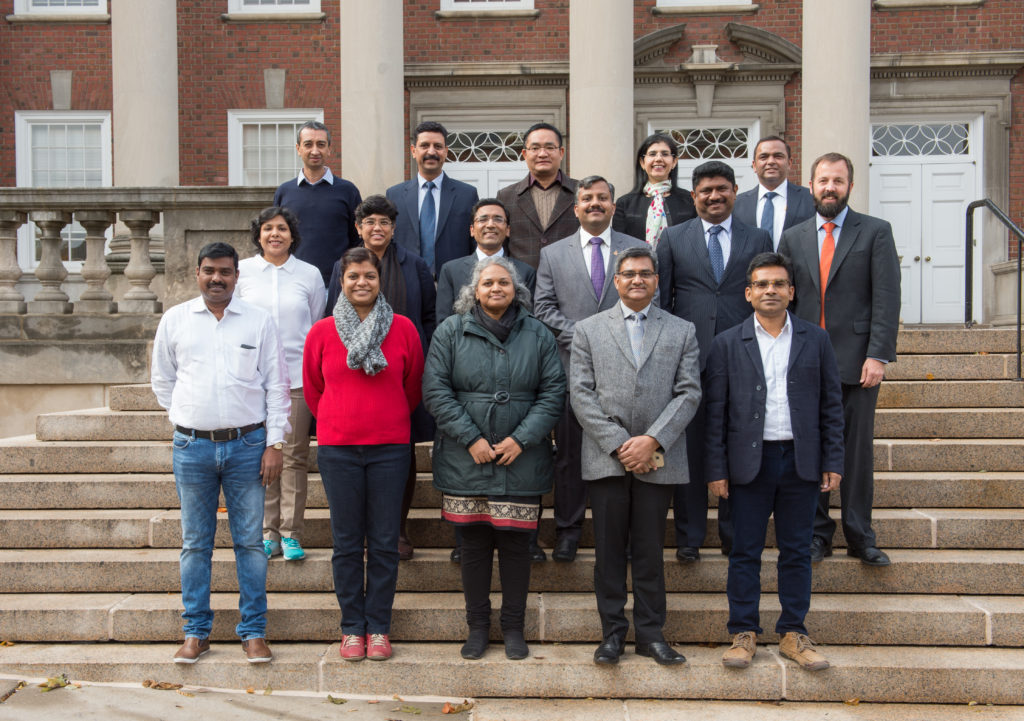 2017
In response to a request from Rafi Ahmed Kidwai National Postal Academy, Maxwell partnered with the Indian Institute of Management Bangalore (IIMB) to deliver mid-career training for senior Indian Postal Service (IPoS) officers focused on strategic management reform.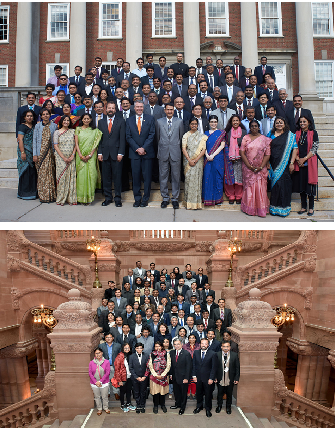 2017-2019
The joint activity between the Maxwell School and Lal Bahadur Shastri National Academy of Administration (LBSNAA) continues with the to develop an annual international policy program for senior Indian Administrative Service (IAS) officers from every state. The program is conducted at Syracuse University.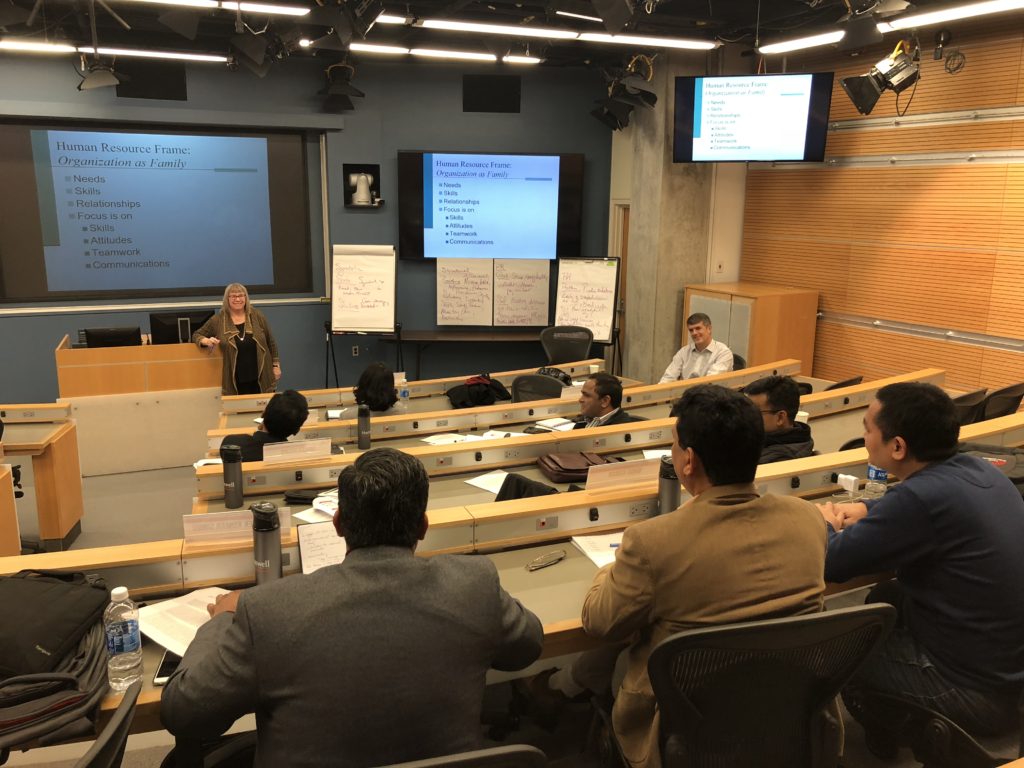 2018
The Maxwell School works with the Department of Administrative Reforms & Public Grievances to support extraordinary and innovative work by officers of the Central and State Governments as they promote public service reform.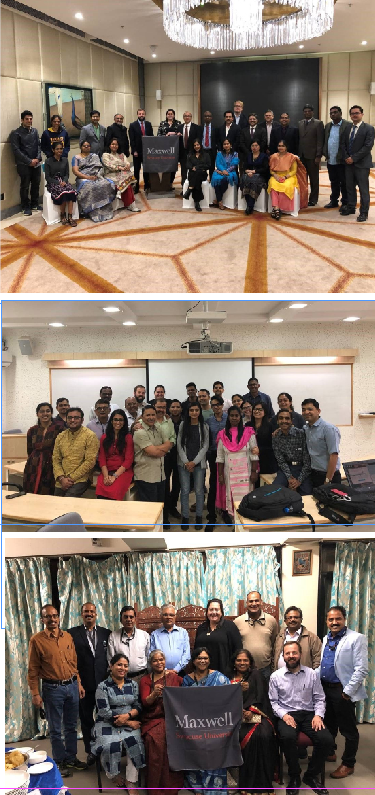 2019
Alumni events are held in Bangalore and Delhi on Navigating Public Administration through a Time of Revolutions for over one hundred Maxwell School alumni who graduated between 2004 and 2018.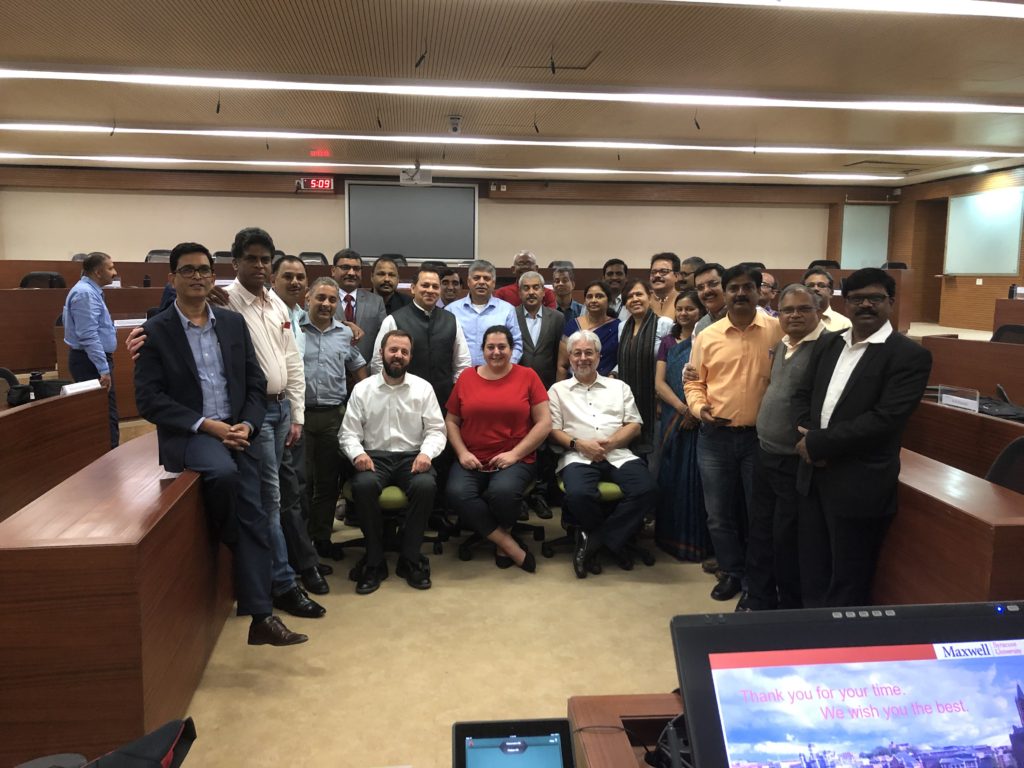 2019-2020
Working with the Indira Gandhi National Forest Academy (IGNFA), the Maxwell School and IIMB deliver an environmental policy program for senior Indian Forest Service officials from across the country.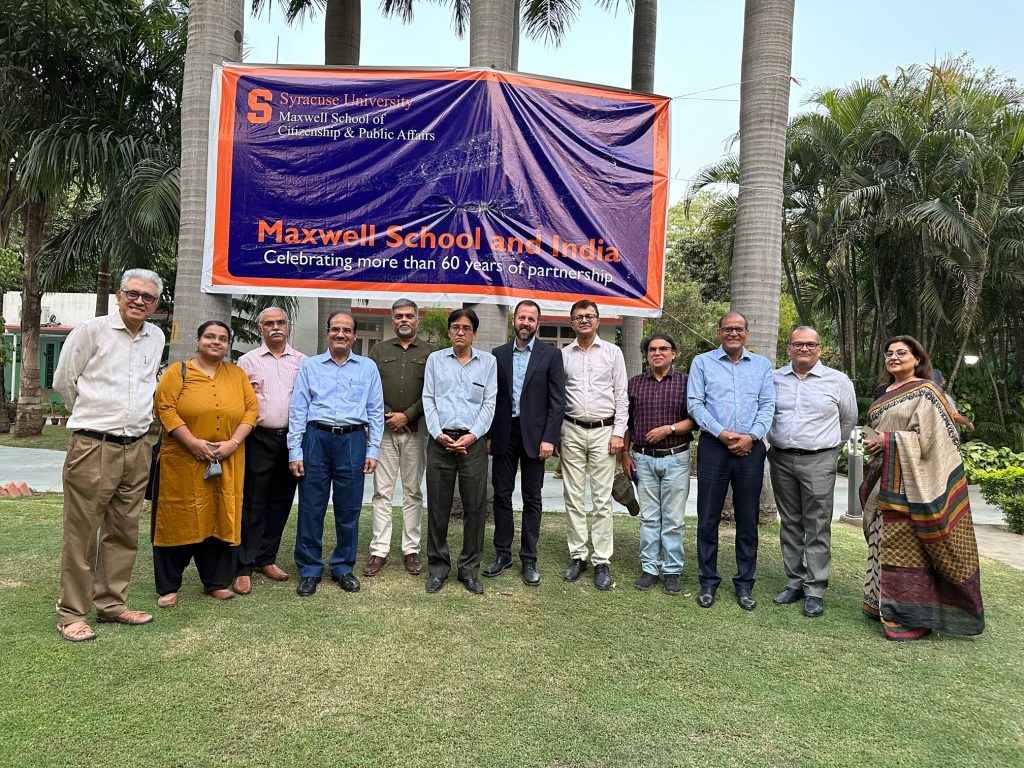 2023
The Maxwell School hosted an alumni event in Delhi. Dan Nelson, Director of Accelerated Learning and Global Engagement, met with alumni, partners, and government leaders in Bangalore, Hyderabad, Delhi, Dehradun, and Mussoorie.